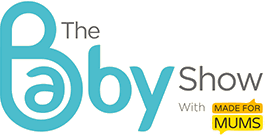 I attend various Toddler and Baby Shows throughout the year. If  you are interested in attending please see below for  discount codes. I usually get some free tickets for each of these shows and I will give these away on Facebook and/or twitter about a month or so before each show, but if you are interested in receiving free tickets please email me juliet@thewashablenappy.co.uk .   For the London shows I usually also get a code which enables customers to get a bigger discount on the ticket prices so if you miss out on the free tickets then please see the codes below.    If you have a RNfL voucher then I can take these as payment or part payment at all shows.
The Baby Show Excel, London 28th February – 1st March 2020 STAND M25
ALL FREE TICKETS HAVE BEEN ALLOCATED NOW 
We are really looking forward to this show.  If you are attending please do pop along and visit our stand.   
If you are planning on coming but not yet booked your ticket, then 
The discount code below allows you to save over 30% off standard on-the-door tickets to the show. 
Your discount code: EXHIB1
This code must be validated online here: The Baby Show ExCeL
The Baby & Toddler Show – 3rd – 5th April 2020 STAND E3
Please contact me if you are interested in FREE tickets for this show.
The Baby Show Olympia, London 19th – 21st October 2019 STAND  B91 (opposite Mothercare)
Over 35% off tickets up to midnight on the 18th October 2019 – use code WASHABLENAPPY
https://babyshowolympia.seetickets.com/content/baby-show-ticket-options