Motherease Onesize Duo Wraps
The Motherease Wizard Duo birth to potty wraps are a two in one nappy system which is easy to use and very efficient.   Use with Duo inserts that snap inside.  A really great nappy
Description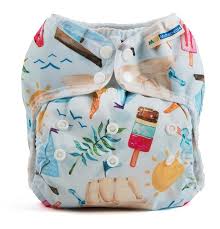 Editor Rating

Rated 5 stars

Spectacular
---
Juliet Wickham

Reviewed by:

Published on:

Last modified:
---
Motherease Onesize Duo Wraps
5% discount on £50 spend use codes 5PC  or 10% discount on £100 spend or 10PC 
FREE paper liners with 10 nappies, FREE wet bag with 15 nappies, FREE paper liners & wet bag with 20 nappies
Absorbency

depends on which insert you buy

Drying Time
depends on which insert you buy
Fit (Slim or bulky)

Slim – bit bulky on small babies as it is a birth to potty nappy

Easy To Use

Very

Fastening

Poppers

Made

Canada

Material

PUL 

Need Separate insert

Yes buy the inserts 

separately
Day or Night

both

Sizing

Birth to Potty 8 – 35lbs / 3.6 – 15.8kg
This is for the Motherease Onesize WRAP ONLY – see here for the inserts
The Motherease Onesize Wizard Duo is an all-in-two nappy system comprising of onesize Duo outer wrap, with a snap-in shaped, fitted insert.   The inserts (sold seperately)  have elasticated waist back and front, just like the Duo wrap,  and the elasticated legs on the insert give a second gusset at the legs.  Inserts are available in cotton, stay-dry or bamboo. and in night and day time options, with the night time option being thicker and more absorbent.  BUY INSERTS SEPARATELY.   The beauty of the Duo nappy is the ability to completely remove inserts for washing/drying, and if the insert is just wet, you can simply snap-in another insert and reuse the wrap.  The cover is birth to potty and the length of the wrap is adjusted using poppers on the front to make them shorter

Washing and Care – please read carefully our full 'washing and care instructions'.  All nappies and wraps must be washed according to our care instructions otherwise the manufacturers guarantee will not be valid.  All new nappies must be washed before they are used.  Please note that when buying a large number of cloth nappies you should just wash a few in the first instance, and check you are happy with your choice, as I cannot refund on used or washed nappies. This nappy can be tumble dried on a low heat, however it is advisable to only tumble dry occasionally as it does shorten the life of the nappy and of course cost you more.
Care of Motherease Onesize Wraps
The binding on the Motherease wraps are the reason they are so fabulously waterproof so it's important to treat the binding with respect and make sure it can't get caught on velcro etc in the wash.  When washing your Motherease wraps place them in a mesh washing bag separate from anything that could catch on the binding like Velcro to keep them in excellent and reliable condition.